Yorkshire Boars
PRIORITY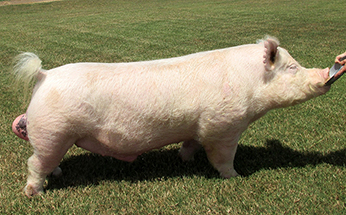 PRIORITY is our Skull son we purchased at the 2014 Southwest Type Conference as the Champion Yorkshire Boar, from Jim Grimm. We could not be more pleased the way Priority has matured. We didn't buy Priority thinking he was going to set the world on fire, we bought him as a genetic outcross to our program to continue to herd build the sow herd, that is exactly what he is doing!!! The young Priority daughters are absolutely outstanding!


PRIDE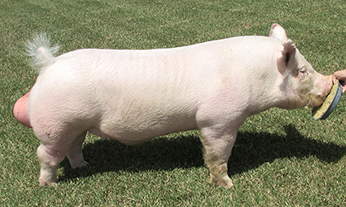 PRIDE is a line bred Untouchable, being sired by God Father back out of an Untouchable daughter! This guy represents his pedigree extremely well. He's been the most like Untouchable himself as any we have had since Untouchable! He's extremely heavy structured, barrow square, and massive in terms of the true dimension and muscle shape! We see a real shot for this line bred Untouchable in our breeding program!

ARK Massive 303-7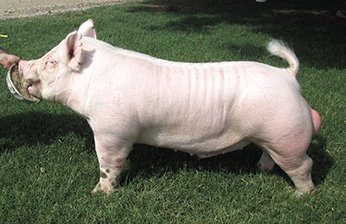 Untouchable 159 x Onslaught
Just a beast of an animal! This 159 son is one that has us excited to see what he can do! He's got huge toes, super heavy bone work, and an enormous rib with tons of muscle! We think 303-7 can continue to sire the mass, power, and density of the Final Move/Final Drive/Untouchable line!!! We plan to use him to keep the true mass and power into our Yorkshire, yet we think he's got a place in making blue show pigs!!! He's perfect to use on some On Time and Bear 84 daughters to make better crossbreds!

When you are selecting the breed stock to produce next year's pig crop remember this: all of the fancy feeds, high powered fit jobs, enhanced photos, changed birth dates and big price tags will not make them better -- only their true genetic value will.